THE IN TOWN INN BED & BREAKFAST
jeanpaul@surfshop.net
906 E. Main St.
Rockwood, PA 15557
United States
WE WELCOME KIDS AND SMALL DOGS. A LOT OF B&B'S DON'T.
YOUR
HOST'S:
JEAN
&
PAUL
HENDERSHOT
&
EBBY,
THE
AMERICAN
COCKER
DOG
LOCATED IN SOMERSET COUNTY, PA., THE SMALL TOWN OF ROCKWOOD IS 11 MILES FROM THE YEAR ROUND SEVEN SPRINGS MOUNTAIN RESORT, THE HIDDEN VALLEY RESORT. ALSO LOCATED IN THE AREA IS THE FRANK LLOYD WRIGHT FALLINGWATER. NEAR- BY ARE THE LAUREL CAVERNS. IN OUR TOWN IS THE ALLEGHENY HIKING-BIKING TRAIL WHICH AT COMPLETION, WILL CONNECT FROM NEAR PITTSBURGH, PA. TO NEAR THE WASHINGTON, DC AREA.< THE IN TOWN INN IS A LARGE, OLD, BRICK HOME WITH THREE ROOMS. EACH WITH PRIVATE BATH. WE SERVE OUR GUESTS WITH A FULL BREAKFAST.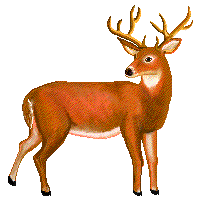 FOR RESERVATIONS PLEASE PHONE THE INN TOWN INN AT 814-9264131 OR EMAIL US AT THE ABOVE EMAIL ADDRESS.